You know the scene: "When you're out with your girlfriends  chilling after a long day with a couple of drinks and over strides Mr. Sleaze Ball with one of his infamous pick-up lines: "
Well….we at Style Coquettes thought of sharing the Cheesiest Pick up Lines Ever to celebrate Valentine's Day!!
We know these pickup lines are TACKY but they are bloody HILLARIOUSSSSS !!!
#CHEEKY #CHEESY #PICKUPLINES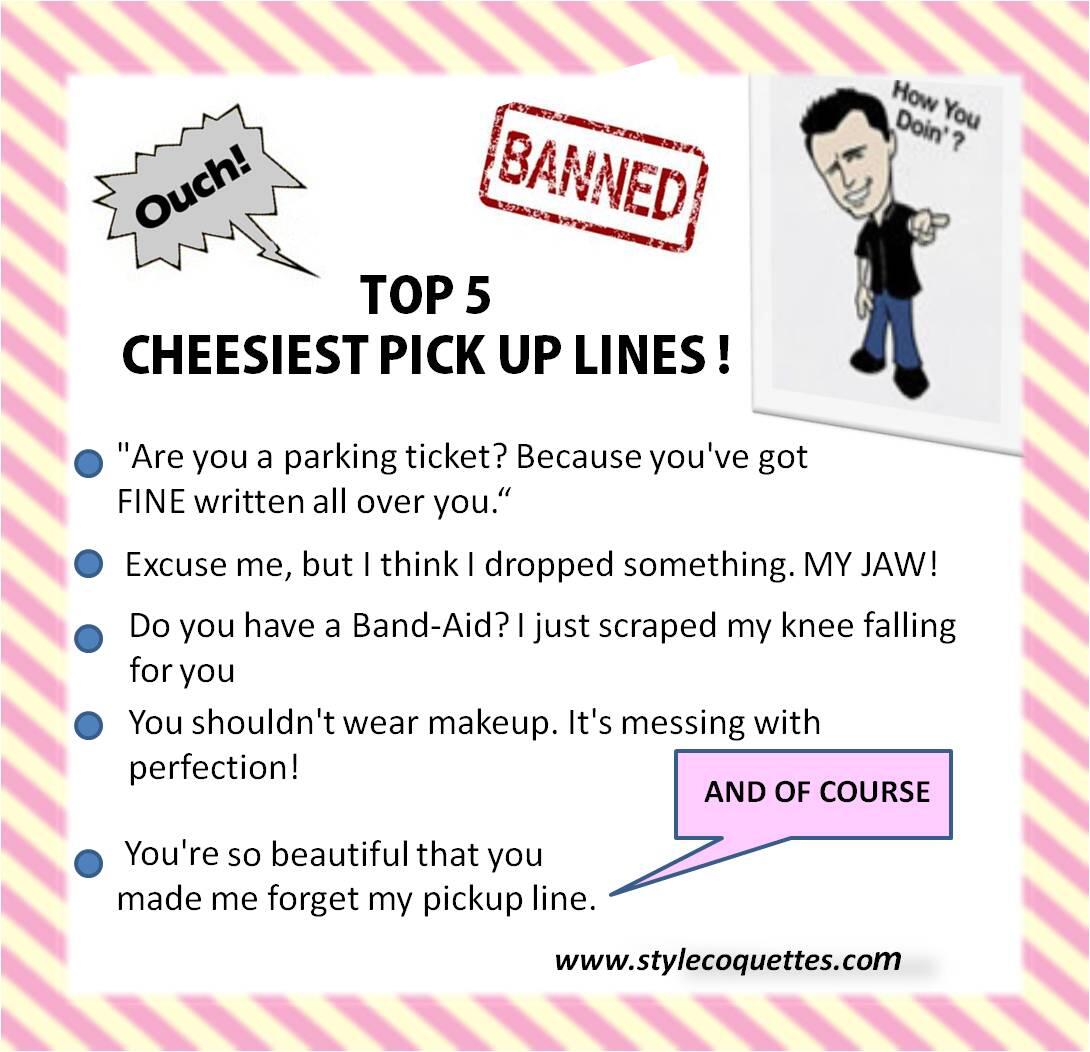 These lines may not get him your digits, but at least you'll be left with something to laugh at and make fun off !!
Happy Valentine's Day Girls !!